Industries
Consumer Financial Services
Optimize Online Banking Experience
Increase conversions, reduce anxiety, and improve customer satisfaction with a digital-friendly experience with AI.
Our optimizations span a diverse number of use cases, 3 of the most common are:
Increase qualified credit card sign ups

Streamline application process

Improve loan comparison shopping
Financial institutions are focused on delivering an increasingly positive customer experience since it directly impacts future banking decisions and loyalty. This goes far beyond just generating more transactions. It addresses the need to establish and maintain trust as a primary means to increase services provided and retention.
Companies focused on consumer financial services need to consider how to solve three fundamental business challenges:
Expand the depth of the customer relationships
Connect physical and digital into an integrated experience
Enable simpler access to services over digital channels
AI-Driven Optimizations That Deliver
Financial institutions have been actively engaged in digital transformation, which includes rethinking their digital customer experience. The challenges faced in 2020 have made it mandatory to accelerate the pace of innovation and prioritize enhancing the entire digital journey.
The goal is to better serve customers by making the online banking experience more engaging, faster, and easier. This effort becomes more challenging since consumer expectations have been shifting, competitors are responding faster, and external events continue to affect the industry. For most financial institutions this means an ambitious plan and lots of new key performance indicators (KPIs) that have to be met.
Evolv AI helps clients optimize the digital experience to achieve their KPIs. This includes driving the completion of credit card sign ups or loan selection by mapping the customer journey and serving up progressively better customer experiences.
Evolv AI's machine learning-driven solution for Digital Growth Optimization can optimize online and mobile shopping experiences and much more.
Understand The User Journey And Improve Customer Satisfaction
More than ever, it is critical that financial institutions continually illustrate to their customers that they understand their customer journey. This can be challenging when faced with the complexity of services offered, the rollout of new ones, changing regulator requirements which impact workflows, and the various channels used by customers to investigate and access them.
A major element to success is being able to deliver, in real-time, channel uniformity with a consistent experience across all channels and platforms. This requires the understanding that customers will use different channels for convenience. Accessing existing services and looking for new ones is increasingly becoming part of everyday life. Where and how customers choose to access services changes based on time of day, location, and other activities customers are engaged in at the time.
There are many steps to the journey which need to be optimized and adapted, especially as the customer demographics keep expanding. An example includes testing to find the best time and place in the journey to get the visitor to fill out a credit report. The goal is to ensure the experience reduces anxiety and frustration. This necessitates dynamic testing of visitor sequences that include a credit check step. Finding the best way to perform this task can have a profound impact on customer satisfaction and completion rates.
Customer-centric With A Focus On Digital Speed And Simplicity
The goal of a customer-centric approach is to take a complex set of services and make them easier for customers to conduct business. Simpler experiences are becoming more valuable to consumers who are even willing to pay a premium for it. This means having to continually rethink the journey and workflow to reduce friction points and improve positive outcomes.
As more customers rely on digital devices such as mobile phones and tablets, the importance of reducing page load times and latency has a direct impact on improving the customer experience. The mobile experience also has to deliver feature parity with other channels, especially as it is becoming the primary device for contactless transactions.
Leveraging technology can be instrumental in speeding up the process of accessing existing services or investigating new ones. An example is using a device's location to reduce unnecessary data inputs such as city and state. There are many elements of the journey which can be simplified by optimizing each step and identifying what data needs to be collected and when.
Provide Contextual Guidance And Recommendations
One of the most impactful parts of an optimization plan is to provide contextual guidance and financial recommendations based on real-time needs and opportunities. This means having the mechanisms to be able to test for various personalized elements to any journey. The key to realizing a superior customer experience requires awareness of many factors, such as what device the customer is using, what they are currently doing, and identifying if this is an opportunity to steer their next steps. This means personalization.
A major challenge with personalization is gaining insights and identifying behavioral clusters at a local level. Many financial institutions consist of a network of regional and local branches. Depending on the size of the market, there may not be enough customer traffic to gather enough data, especially at a local branch level. This is where aggregating insights across multiple locations can be beneficial to drive micro segmentations.
Financial institutions can move away from delivering a generic experience and incorporate localization at a regional, city, and even neighborhood level. An example is serving specific demographics a different journey based on insights that show that certain groups of customers prefer specific types of services. Such an approach includes delivering a digital experience that focuses on specific services and also delivers a localized experience including support for multiple languages. Providing a personalized experience which guides customers towards what they are likely to want will result in more sign ups and conversions.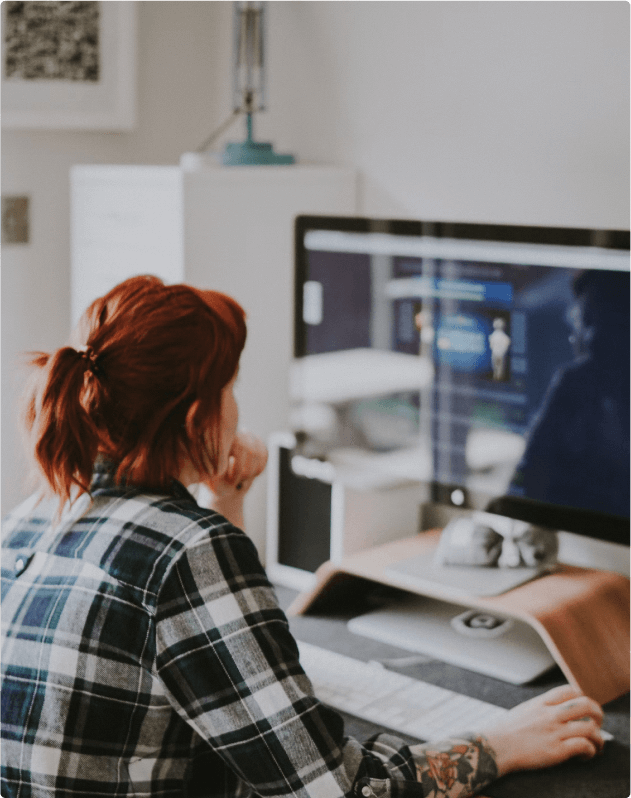 Leverage ATMs, ITMs, And Kiosks
Anything with a screen has the potential to serve customers, but it has the potential to damage the experience if it is not consistent with the other channels. Automated teller machines (ATMs) are everywhere and offer an opportunity to impact the customer experience right on the screen. As ATMs become more sophisticated, financial institutions need to consider what part of the journey the ATM can impact beyond withdrawals and deposits.
Many financial institutions are now starting to use interactive teller machines (ITMs) with live humans available to provide additional assistance. These devices are capable of so much more and need to aim to reduce the need for a customer to connect with a live agent. This is the heart of optimization, to continually understand the journey. The focus must be on identifying points of friction and addressing them. The potential to suggest additional services and alternatives, while a customer is using an ITM, is limitless provided the time spent at that device is highly efficient and avoids the need to speak to a live person.
Beyond ATMs and ITMs, kiosks have also become more popular and take on many forms including smart tablets such as an iPad. The journey here is usually much more involved and focuses on digital sign ups for new services. This is clearly an area of the journey that has huge potential to drive positive customer satisfaction or irritate customers. More than any, kiosks need to continually analyze customer behavior and adapt to changing services and workflows.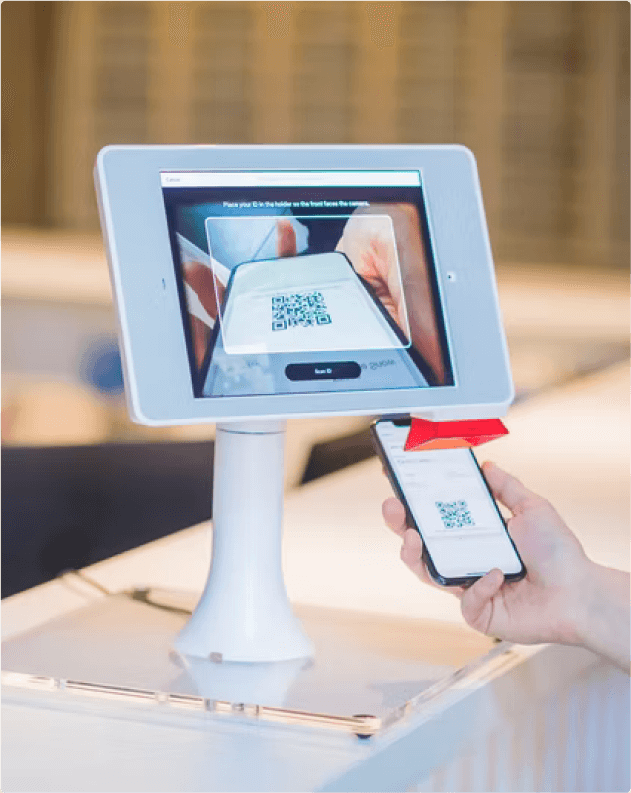 Reduce Security And Regulatory Concerns
The need for higher levels of security is always a backdrop to any digital interaction. It is especially heightened when incorporating customer-centricity and personalization. A growing portion of customers have become more comfortable with accessing financial services using a digital device.
The issue of privacy does become trickier when personal data is used to target offers, even if they are on point. Determining where the acceptance line sits will continue to be an ongoing challenge for years to come. This is an area where scaling testing and experimentation on various touch points can help determine the optimal journey. The good news is that optimizations can be run without collecting personally identifiable information (PII). There are ways to drive outcomes and segmentations without encroaching on privacy issues. This can be accomplished while reducing page load times or the use of cookies.
Security leads right into regulatory and compliance mandates. The digital channels are subject to increasing scrutiny and the need to comply with Information Security (InfoSec) regulations. This is an area where Evolv AI has been able to remove any dependencies on third party JavaScripts or the use of cookies and eliminates the potential for script injections. As a result, Evolv AI clients are able to get through audits in as little as 30 minutes.